Triton Leaders Conference 2023 Sessions
Learn from thought leaders and alumni working in diverse fields within the health care landscape, as they share their expertise and offer new perspectives.
More sessions to be announced soon!
Pre-Conference Session: Triton Table Talk
Monday, Jan. 30 at 5:00 p.m. PST
Virtual
Be sure to check out the pre-conference warm up session on January 30 when we present, Career Conversation: Global Health Care Equity Advocacy.
If you are interested or currently involved in the field of health care and want to meet and interact with Kristin Kalla '87, MA, MPH, a notable public health anthropologist, please join us. Register for Pre-Conference Session
FRIDAY, FEB. 3 SESSIONS
12:30 p.m. - 5:30 p.m. | Virtual
Breakout Session I: 1:30 p.m. – 2:30 p.m.
The State of California is a sanctuary for reproductive rights, pledging to be a refuge for women and families. Women in states without access to abortion services are turning to sanctuary states for care, requiring us to have more trained providers at our borders. UC San Diego is at the forefront of establishing new training, protocols and support at the borders of sanctuary states. Join this discussion on reproductive rights and the role of researchers and physicians on the front line of ensuring equitable access to family planning, locally and globally, during a pivotal time in history.
Speaker
how California's Department of Health Care Services (DHCS) is embarking on a journey to address the social drivers of health and reduce health disparities, as part of a multi-year commitment to transform and strengthen its Medi-Cal program through CalAIM. Two organizations who are operating in San Diego county – Blue Shield Promise and PATH will share more about their experiences implementing this program and the efforts they are making to reach Medi-Cal Members experiencing homelessness and connect them with housing services, including short-term post-hospitalization housing, recuperative care, and housing deposits.
Speakers
---
Breakout Session II: 3:00 p.m. – 4:00 p.m.
Health Equity in Research, Policy Development and Administration
In this session, Amber Campbell, Geoff Hollett, and Imani Howard bring together 3 important lenses on equity in health policy that are informed by deep professional engagement with this issue.
Geoff, Imani, and Amber's work has centered on key ways that gender, race, and access intersect in healthcare and policy. We look forward to a dynamic conversation on these issues!
Speaker
Indigenous peoples living in the United States face health disparities for a multitude of historical and present-day reasons. Health disparities include lower life expectancy and higher rates of diseases such as diabetes and heart disease. Ways of advancing health equity for Indigenous peoples will be discussed including the latest innovative initiatives happening at UC San Diego. Learn how to address health disparities like nonother.
Speakers
---
Breakout Session III: 4:30 p.m. – 5:30 p.m.
We will discuss Digital Therapeutics Alliance and the digital therapeutics industry. Lani will share her perspective on the industry from her Occupational Therapist lens and Shelby will share her Global Health perspective. We will focus on the background on why we see healthcare and health disparities in the first place, the potential for DTx industry to address and close these gaps, and then what is needed in order to make this happen.
Speakers
Lani Hessen | Vice President of Patient Access, Digital Therapeutics Alliance
Shelby Thurman '20 | Membership Manager, Digital Therapeutics Alliance
Details Coming Soon!
Speakers
Kaitlyn Johnson, PhD | Senior Data Analyst, The Rockefeller Foundation's Pandemic Prevention Institute
SATURDAY, FEB. 4 SESSIONS
8:00 a.m. - 12:55 p.m. | UC San Diego Park & Market
Breakout Session IV: 10:00 a.m. – 11:00 a.m.
In this session Communidad de Apoyo San Diego (CASD) co-directors will share about the health care landscape for undocumented immigrants in San Diego and the work we are doing to provide more accessible and inclusive health care for immigrants in our community. We hope this session illuminates the complex intersection of our immigration and health care systems, local solutions specific to health access for immigrant communities in San Diego and practical ways for participants to get involved. We're dedicated to building a more equitable future for our community and we're excited to share our journey with you all!
Speakers
Description coming soon.
Speaker
---
Breakout Session V and Lunch: 11:00 a.m. – 1:00 p.m.
LIMBER is a medical device manufacturer that uses 3D scanning, digital design, and 3D printing to create accessible prosthetic care. Its patent-pending technology is the world's first prosthetic limb that is 3D printed in one piece. To date, 15 amputees across three countries have used our prosthesis, with the longest having actively used it for one year. In this presentation, LIMBER's process, technology, and pilot demonstrations with the 15 patients will be discussed.
Speakers
UC San Diego Medical Center - Hillcrest overlooks San Diego's most iconic landmarks, including downtown, the Coronado Bay Bridge, Point Loma and Mission Bay, positioning us to provide world-class care to every member of our diverse community.
A Legacy of Culturally Sensitive Care
Rebuilding in Hillcrest affords UC San Diego Health an opportunity to continue investing in our legacy of caring for our diverse community in the heart of San Diego and beyond. And we have a transformative vision for reimagining health care from the ground up, starting with an immersive medical education that inspires a new generation of health care leaders to create a more equitable, more accessible, and more inclusive system for every patient.
Join us in this special breakout session to learn about this transformative 15-year project: UC San Diego Medical Center - Hillcrest: committed to maintain and improve the health of our entire community.
Speakers
Moderator
Helen Z. Liu | Executive Director of Development, Strategic Initiatives, UC San Diego Health Sciences Advancement
---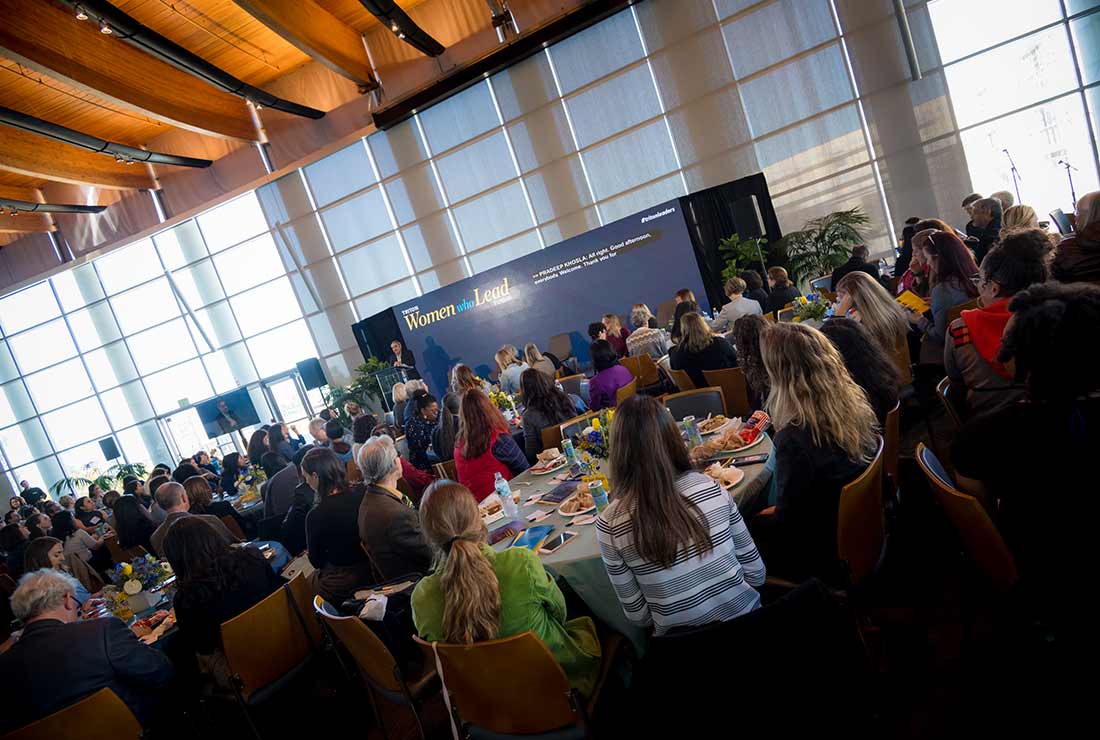 Conference Agenda
Check out our two-day agenda and plan your weekend. From dynamic speakers to meaningful and informative workshop sessions, you won't want to miss a minute!
Understanding that COVID-19 variants are still a significant concern in our community, and out of an abundance of caution, we strongly encourage the use of masks at our events, and recommend guests be fully vaccinated and take an antigen test just prior to arrival.
Thank you for helping us slow the spread of COVID in our community. To stay up to date, visit the Return to Learn and CDC websites.