This is About You
This is about growing together and creating something new. Growing professionally and launching your career. Staying connected to the university and each other. Inspiring the next generation of Tritons. It takes just one person to fuel a movement. One idea to make a wave.
Find Your Club and Group
Your alumni community, 200,000 strong, is always close no matter where you live! Socialize or intellectualize—online or in-person—anytime, anywhere.
Ready. Set. Connect.
Alumni Programs
UC San Diego is available to you virtually and globally, on campus and regionally, with events and opportunities to fit your interests. From innovative experiences and lifelong learning to career development and cultural events -- there's something for everyone.
Connect Virtually
We're all staying put these days, while leaning on digital content to get us through. The good news is that UC San Diego is brimming with awesome virtual opportunities that we've collected for you here. From informative webinars and resource videos.
Let Us Help You Launch Your Career
UC San Diego is committed to supporting every Triton's career pursuits and professional mobility. By participating in career fairs, you will find outstanding job opportunities.
Let's Connect!
Tritons Connect is the newest tool to find and interact with your fellow alumni. Connect 1:1 or in groups, post and apply for job opportunities, get matched with a mentor, and so much more. Create your free account today!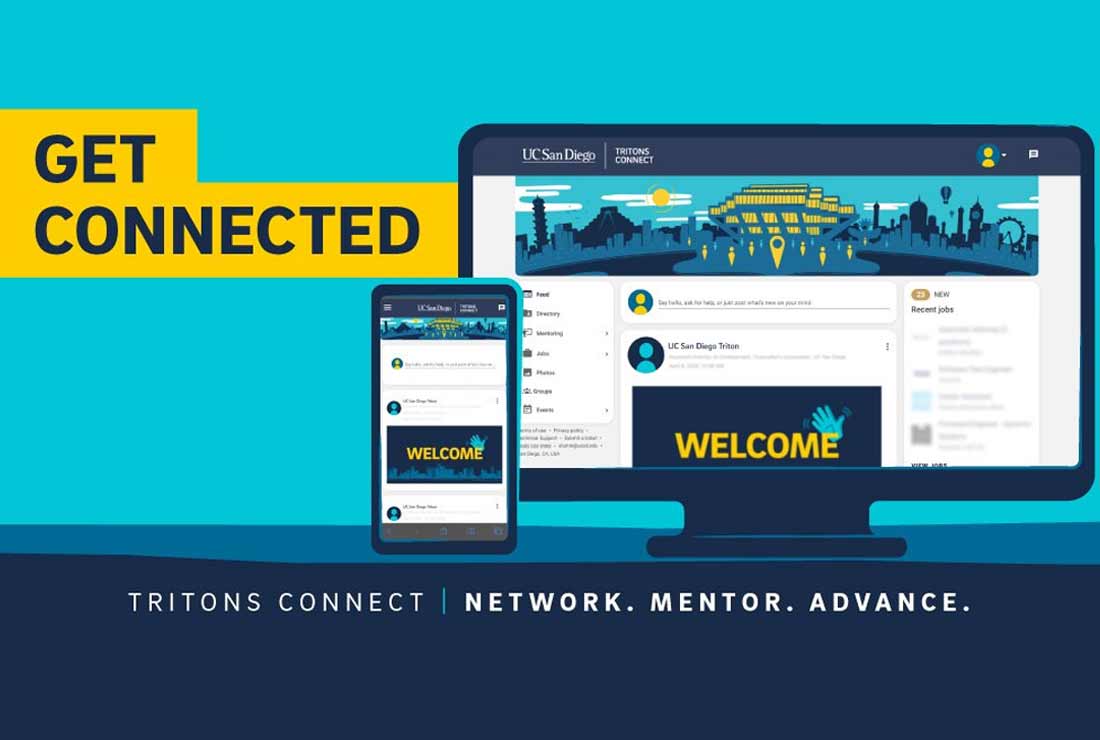 Read Your Alumni Magazine
Triton magazine is your connection to alumni across the globe, highlighting campus news and views, current research, academic achievements, profiles and feedback from our readers.
Show us your #TritonPride
Even when we can't be together on campus, we are connected by #TritonPride. Here's how our community is showing off their Triton spirit from home.