Triton Leaders

Conference
Join us February 3-4, 2023 for a weekend of advocacy and empowerment, as we explore solutions to address disparities in health care.
Register Now

Make a

Triton Impact
Throughout February, participate in Global Days of Service and connect with local Tritons to create positive change in your community.
Volunteer Today

Origin Story
A number of speculative fiction writers have roots at UC San Diego. Author Sarina Dahlan '98 explores this phenomenon in the latest issue of UC San Diego Magazine.
Read Online

JOIN US IN

LOS ANGELES
Thanks to you, we have concluded the Campaign for UC San Diego with more than $3 billion raised. Help us celebrate this historic moment!
Register Now
Previous
Next
Go Tritons!
As a UC San Diego graduate, you are automatically a part of the Alumni Association. No fees, no need to sign-up. All the perks. We're your resource to stay connected to the university and each other, to assist you as you grow professionally and inspire the next generation of alumni. 
UPCOMING SIGNATURE PROGRAMS
Feb. 3-4, 2023
UC San Diego
Join us for Building an Equitable Future in Health Care, as we hear from experts working in the field, learn about existing disparities and explore solutions together.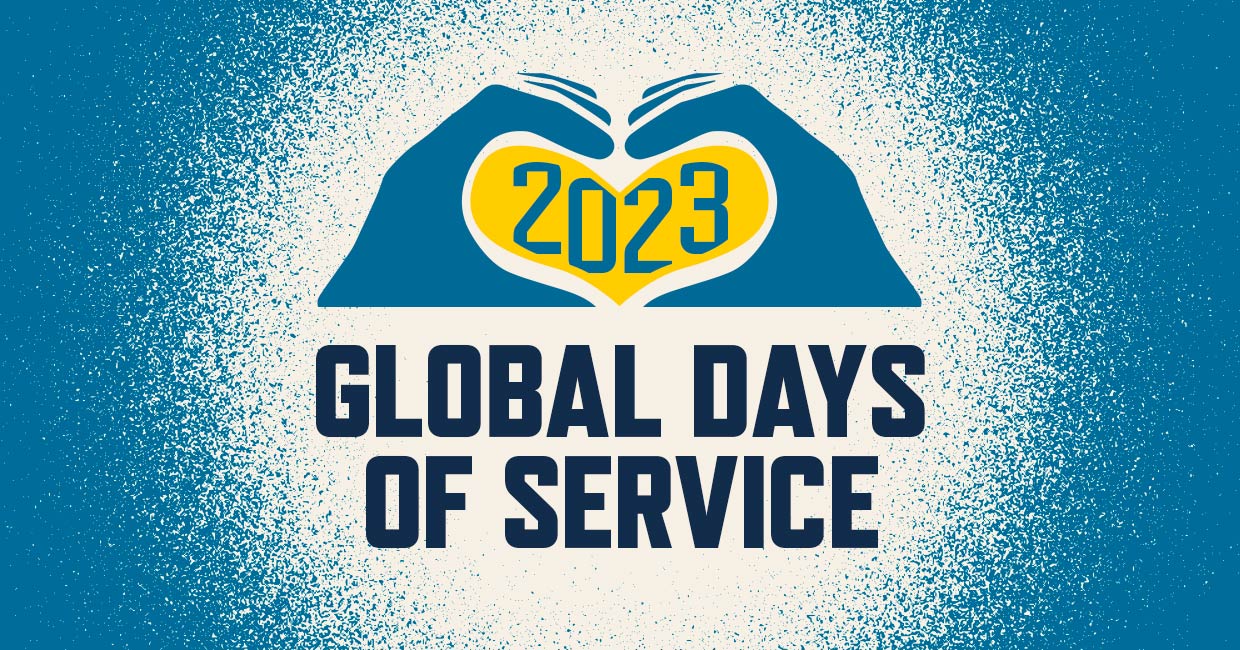 February 2023
SD | Bay Area | Bangkok
Global Days of Service brings Triton spirit and service to communities around the world, while inspiring future Triton volunteers to make lasting local and global impact.
Tuesday, Mar. 21, 2023
Grammy Museum
Because of you, we have concluded the Campaign for UC San Diego with more than $3 billion raised. Join us as we celebrate this historic accomplishment!
Alumni Events
From Signature Programs and campus experiences, to regional events closer to home, UC San Diego is available to you virtually and in-person, year-round. From innovative experiences and career development panels to cultural events — engaging alumni events are just a click away.
Volunteer Opportunities
Be Present. Be Involved. Be the Difference. As Tritons, we're a spirited, passionate bunch. We routinely make waves and push boundaries. Best of all, we make things happen. Pick your cause or join a group. Chances are, we've got just the right fit for you.
Find Your Club and Group
Your alumni community, 234,000 strong, is always close no matter where you live! Socialize or intellectualize—online or in-person—anytime, anywhere.
YOUR PATH TO MEANINGFUL WORK
The UC San Diego Career Center is committed to empowering every Triton to proactively design their career and lives to align meaningful opportunities throughout their lifetimes.
Let's Connect!
Tritons Connect is the newest tool to find and interact with your fellow alumni. Connect 1:1 or in groups, post and apply for job opportunities, get matched with a mentor, and so much more. Create your free account today!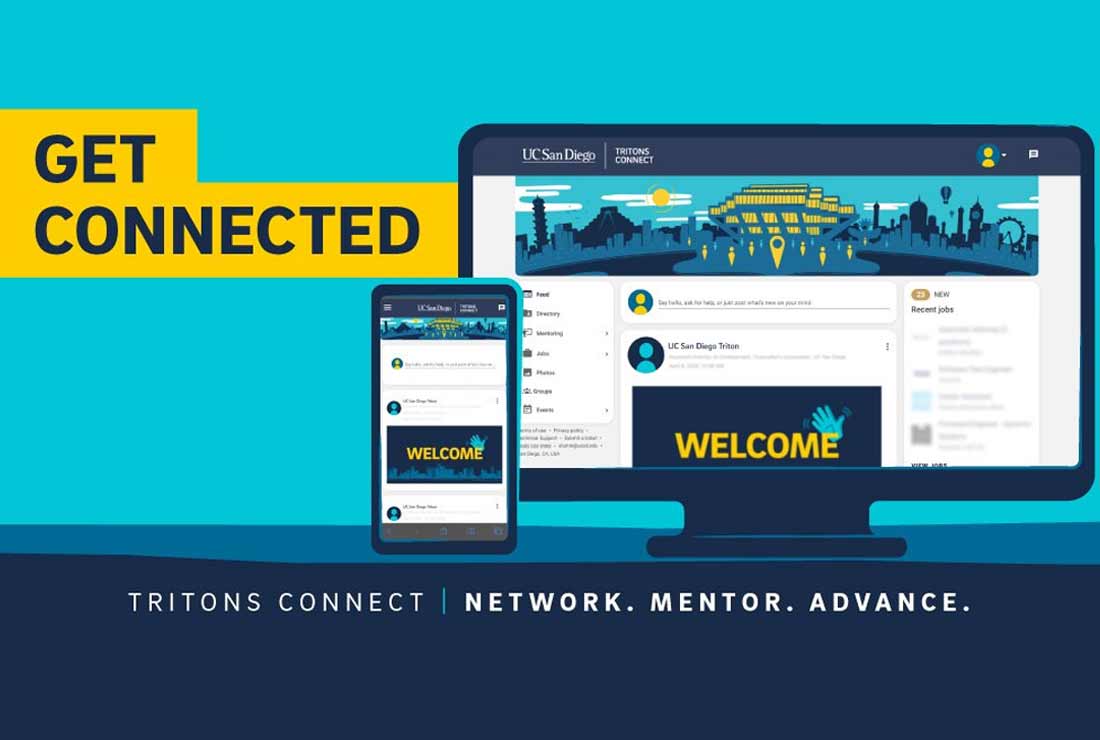 Read Your Alumni Magazine
Triton magazine is your connection to alumni across the globe, highlighting campus news and views, current research, academic achievements, profiles and feedback from our readers.