Alumni and

Welcome Center
Everything UC San Diego is, it is because of you. Triton alumni are the drivers of a better world, the heart and determination to exceed what exists in pursuit of what is better.
A TRIBUTE TO YOU
We are building our first-ever Alumni and Welcome Center as a site for journeys home. A site for new Triton journeys as they begin. Designed as a living, evolving testament to the stories you narrate step by step with your achievements and enduring community.
The new center will feature a state-of-the-art exhibition space; a boardroom, lounge and library for alumni programming; and hoteling space and meeting rooms for alumni to work and gather. And at the center of it all, this icon will be a tribute to you: the alumni who give UC San Diego the prestige and power to develop thousands more ambitious Tritons.
GET UPDATES
Together with your philanthropic support, we can continue to challenge convention, to be the place where education passes along a spirit of curiosity and boldness to question tradition. We invite you to join us to keep unmaking history with us.
Join the interest list and receive exclusive updates and opportunities to get involved with the opening of the brand new Alumni Center.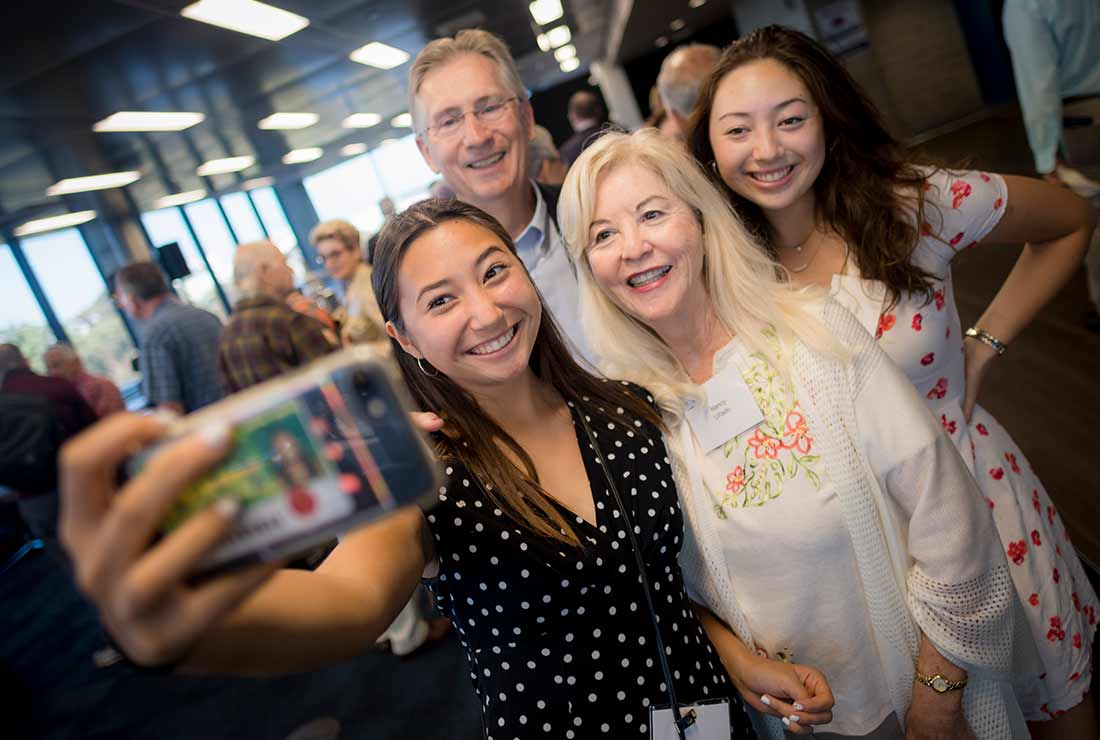 Alumni and Welcome Center Support
Celebrate your commitment to UC San Diego now and long into the future with a gift to support the Alumni and Welcome Center.
Naming Opportunities
There will be numerous opportunities to recognize gifts with named spaces within the Alumni and Welcome Center that will live on as part of Triton history. Sign up for the interest list to learn about naming opportunities as they're announced.